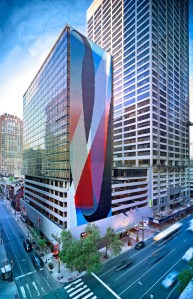 This year's Insights will be held at the Sonesta hotel in the historic Rittenhouse Square section of Philadelphia. For accommodations, please read the information below, as guest rooms in the hotel are limited.
Sonesta Philadelphia Rittenhouse Square
1800 Market Street
Philadelphia, PA 19103
Discounted rooms are available through the ONA Insights room block at a rate of $179 per night for single- and double-occupancy rooms.
The deadline to reserve your room is Sept. 29, 2021. The rate applies Tuesday, Oct. 12, 2021 – Saturday, Oct. 16, 2021. Check-in during your stay is available at 4 p.m. and check-out is scheduled for 12 p.m.
After Sept. 29, 2021, the rate at the hotel will increase to $240-$250 per night.
Getting to the Hotel
Sonesta Philadelphia Rittenhouse Square is conveniently located within a few hours drive from Baltimore, New York City and Washington, DC. It's also a few minutes from 30th Street Station, Philadelphia's Amtrak hub, and about 8 miles from Philadelphia International Airport. If you would like to know more about your travel options to and from the hotel, click here.
Conference Housing Scam Notice
Please note: In past years, several exhibitors and conference attendees have received calls and/or emails from companies claiming to be an agent of, or associated with, ONA and offering discounted room rates. We do not have a relationship with any of these companies. All bookings should be made directly with our host hotel using the details above.