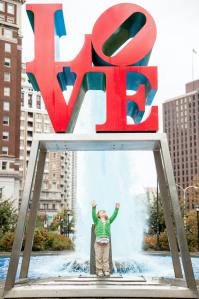 Philadelphia is a city rich in history, arts and culture, vibrant neighborhoods, tax-free shopping, prestigious universities, and much more. Philadelphia offers a walkable metropolitan experience for all travelers. Come discover the birthplace of America and the first World Heritage City in the U.S.
Philadelphia's museums, attractions and historic sites have reopened with new health and safety measures in place to keep guests and employees safe.
For more on the City of Brotherly Love, visit: discoverphl.com / visitpa.com.
Hotel
Sonesta Philadelphia Rittenhouse Square
1800 Market Street
Philadelphia, PA 19103
Learn more about the hotel and book your accommodations.
Getting Here
There are multiple modes you can take to get to the Sonesta! For more information on getting here, click here.
Parking
The ONA group will be granted a 25% discount on valet parking next to the hotel ($37.50 Sunday-Thursday, $34.50 Friday – Saturday). For more information about directions to the garage, as well as nearby self-parking locations, click here.
Philly Picks by Liz Leith
Liz Leith is ONA's director of finance and administration. She is also a proud Philadelphia native. Liz is very happy to share a list of places to eat, shop, and see while you are in the city!
Things to do near the hotel (except where noted)
Eastern State Penitentiary – 2027 Fairmount Ave. (FUN, FUN)
Bookhaven – 2202 Fairmount Ave (wonderful used book store; across the street from Eastern State Penitentiary and plenty of coffee shops on the block)
Barnes Museum – 2025 Ben Franklin Parkway
Philadelphia Museum of Art – 2600 Ben Franklin Parkway (home to the famous 'Rocky' steps!)
Liberty Place – 1625 Chestnut Street (shopping mall)
Reading Terminal – 12th & Filbert, near Market Street (an open market;  I highly recommend Termini Brothers for the best cannoli ever)
Shakesphere and Company – 1632 Walnut Street
Rittenhouse Square Park – 18th and Walnut Streets (a nice park with cute shops in the area)
Philadelphia Magic Gardens – 1020 South Street (it is a bit of a walk to South Street from the Sonesta)
Love Park – 15th and Arch (close to City Hall, which is a beautiful building)
Food – My favorite thing about Philly!